If you're shopping for a new pickup truck, then there's a road of decision making ahead of you. Whether you want a RAM because you've owned one before, because you've seen how well your friend's truck performs, or just because you've done your research, setting your sights on the ram's head badge is a great starting point.
Choosing a specific truck, though, can seem intimidating, at first. With cab configurations, bed lengths, and different models, RAM provides plenty of options. The trick is to stop asking, "what truck do I want," and to start asking, "what do I want my truck to do?"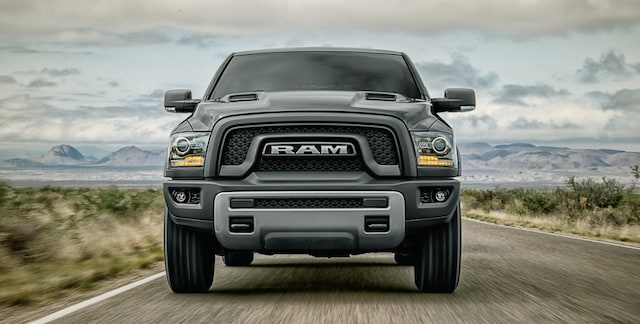 The 2017 RAM 1500 is a great place to start. This light-duty ½-ton model is maneuverable, capable, and powerful, making it a perfect choice for many drivers across the country. Don't let the "light-duty" designation fool you; this is a beastly truck that can tow over five tons when properly equipped.
For many of our local farmers, though, heavy-duty is the way to go. If you fall into this category, then the 2017 RAM 2500 at our Prairie du Chien area showroom is the beginning of your search. RAM's ¾-ton offering can tow up to 17,980 lbs when properly equipped, making it a solid choice for much of the work that farmers and other professionals are likely to encounter.
Beefing Things Up
Of course, the 2017 RAM 2500 is hardly the end of the road when it comes to the automaker's heavy-duty offerings. The full-ton 2017 RAM 3500 is a verified beast, churning out the torque you need for serious loads. A towing capacity of up to 31,210 lbs means there's not much that you can't pull. Do a lot of heavy towing, like horse trailers? Choosing the 2017 RAM 3500 with a dually in the back is sure to make your life easier on those long hauls.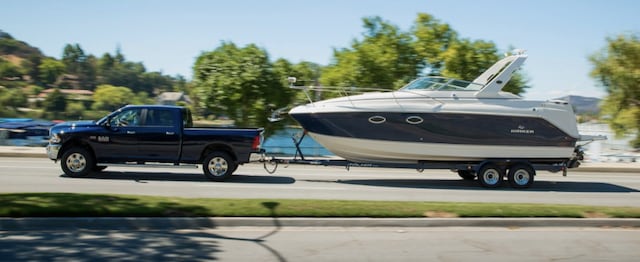 For specialty work, the truck you're after may not be a pickup truck at all. Don't fret; a full lineup of heavy-duty RAM chassis cabs at our Prairie du Chien area dealership can be equipped with a virtually limitless range of upfits. From flatbeds and platforms to dump truck boxes and specialty service upfits, you can gear the 2017 RAM Chassis Cab to do just about anything.
If one of these trucks hits the nail on the head for you, then it's time to come in for a test drive. If you're still not positive which truck is perfect for the task at hand, then come on in and talk with our friendly team to get an expert opinion. We invite you to contact us online or to call the Brown's Elkader team directly at (563) 412-2036 today!