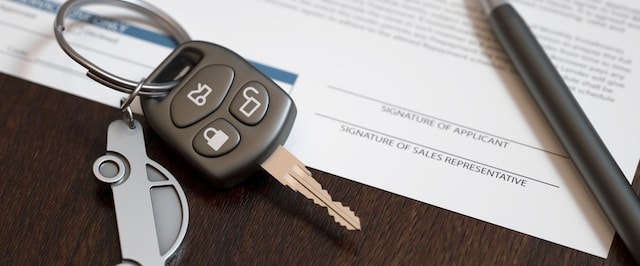 When you're getting ready to purchase a new vehicle, finding the right car and the right dealership is absolutely key. At Brown's Elkader, you'll find that our sprawling selection of new and used cars, covering a wide range of makes and models, has something for everyone.
The perks of shopping at Brown's Elkader don't end once you choose the perfect car or truck, though. You'll also find that our staff is the perfect team to have in your corner as you plan out the finer points of your purchase!
Financing a New or Used Car in Elkader
We take great pride in providing car financing options near Prairie du Chien, no matter what your background looks like. From great credit, to not-so-good credit, and even to no credit, our team is here to learn about you, your financial situation, and your goals so that we can help you find the perfect purchase or lease plan for your unique needs.
Our financing isn't limited to just new vehicles, either. We're happy to help you plan the purchase of a quality pre-owned vehicle if that's what you're in the market for!
We can also help you find a low interest car loan to replace your existing loan. Talk with our team and we can help you get the ball rolling toward a refinanced loan or adjusted contract terms to help you get to a place that's better suited to your current situation.
Above all else, our team is here to provide a human element and personalized touch throughout the car financing process. To learn more about car financing options at our Prairie du Chien area dealership, be sure to contact Brown's Elkader online or to call our team at (844) 369-2135 today!