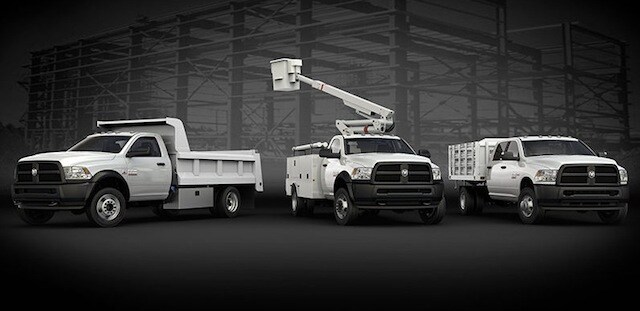 Whether you're tackling the job solo or building the perfect team for your business, having the right tools and training is crucial in any line of work. In addition to traditional tools, though, modern workers count on their vehicles to deliver the guts and capability that they need!
From hauling crops and getting things done around the farm to tackling heavy equipment on the job site, the right heavy-duty truck or work van is sure to help you get the job done. Fortunately, we've got plenty of commercial trucks available at our Elkader dealership to fit your unique needs.
Capable Commercial Trucks Lighten the Load for North East Iowa Drivers
Whether you're searching for a new work truck for your personal needs or you're eager to build out a sturdy fleet for your growing business, you'll have your pick of the litter here at Brown's Elkader. Our truck dealership near Elkader , West Union, and Prairie du Chien offers pickups and chassis cabs from all of the big three truck manufacturers: Ford, RAM, and Chevrolet!
If you're after a pickup truck to help you get the job done on the farm, we've got the ½-, ¾-, and full-ton trucks you need. Looking to up-fit a chassis to fit your specialized line of work? As for heavy-duty ton-plus models, we've got the capable powertrains and comfortable cabs that you're after.
To get the ball rolling toward the perfect vehicle for the job, simply give us a call and let us know what line of work you're in. We'll point you in the right direction and get you set up right! Learn more today by contacting Brown's Elkader online or by giving our team a call at (888) 419-7882 today!